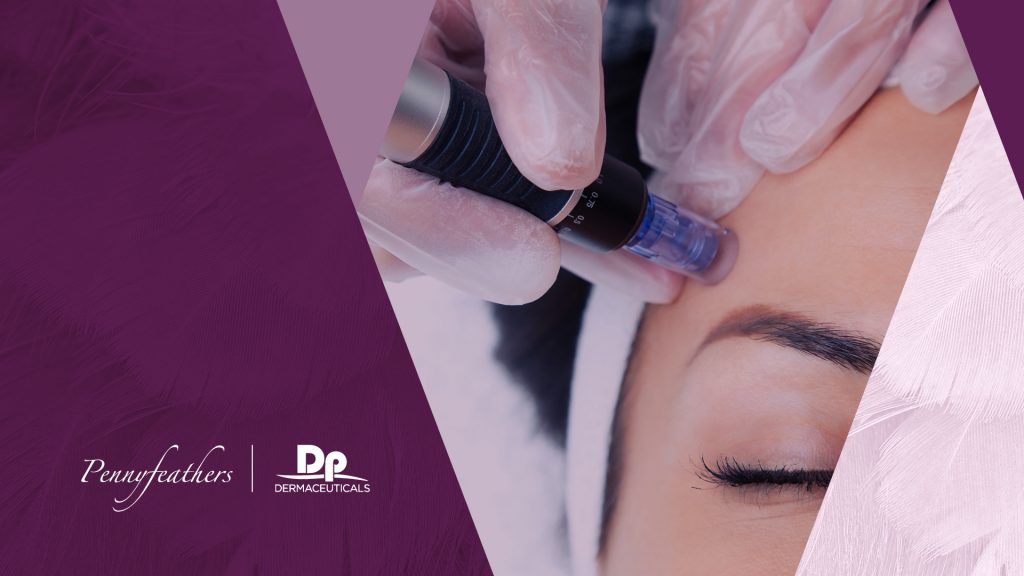 For online booking please click here
DermaPen DPM8TM
The World's most advanced skin micro needling therapy
The patented technology used in this facial gives the best solution for reversing the signs of ageing by stimulating the bodies own collagen and elastin. Suitable for all skins this newly updated system gives greater precision allowing us to treat the delicate eye area and lips with minimal discomfort.
Dermapen effectively smoothes out sun-damage, softens lines, plumps the skin and reduces the appearance of scars, leaving your skin brighter, healthier and with a more youthful appearance.
For best results we recommend a course of 3 treatments over 12 weeks.
Bespoke Dermapen
Uber Pro Red Carpet Facial – £180. This 75 minute Facial includes a full MicroNeedling session, Uber Peel and LED Facial treatment. The absolute hero in aesthetic skin care treatments.
Dermapen and Dermaplane Facial – £175. Your traditional MicroNeedling treatment followed by a manual exfoliation treatment to remove "peach fuzz" and then skin hydration restored with a Time Truthless Peptide Mask.
—
For online booking please click here
CANCELLATION POLICY:
We ask for at least 48 hours notice should you need to cancel or rearrange an appointment. We reserve the right to charge 100% of the value of booked services.
PLEASE NOTE:
A 20% deposit is required on booking a treatment and all courses will expire after 6 months of purchase. Consultations are offered free of charge with Penny prior to the treatment to ensure an individual treatment plan is discussed to help restore your skins health, strength and vitality.